Description
Configured to pursue peak performance

36 – 125T
Operating Weight
1.5 – 8m³
Bucket Capacity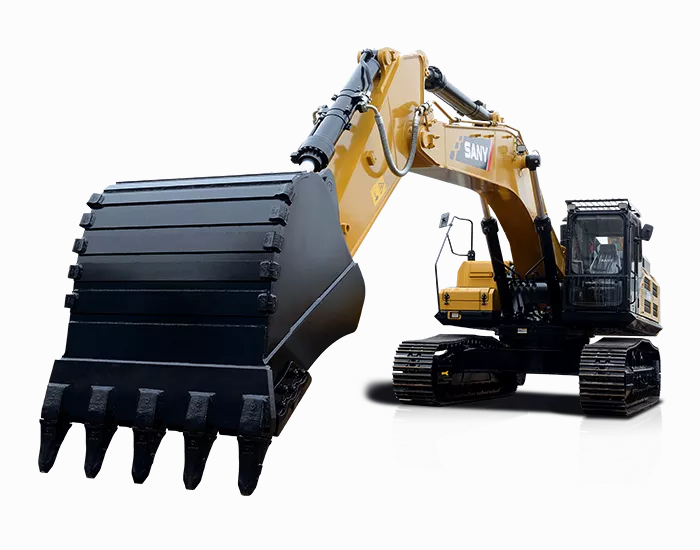 Features
More than 20 kinds of optional working deivices, good protection of the engine with multiple filtration system.
By comprehensive testing system, the designed lifetime reaches 25000 hours, 15% less pressure of key components compared with 40 tonnage models, but 30% longer lifetime.
Much more convenient maintenance operation, durable oil and filters to make longer maitenance period, 50% less expense.