Description
2.5 – 5T Mini Excavator

Lower costs for better performance
2.68 – 5.3T
Operating Weight
15.2 – 29.1kW
Engine Power
0.06 – 0.15m³
Bucket Capacity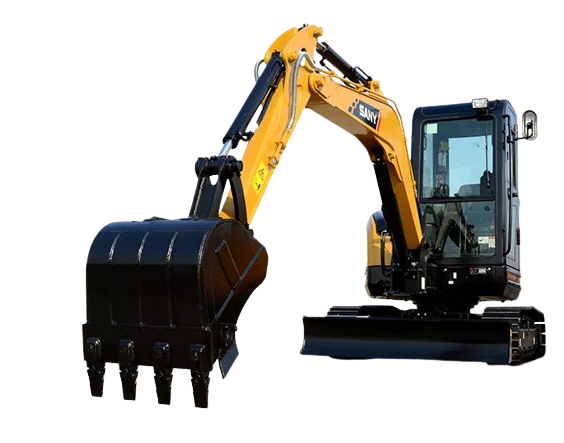 Features
Strong power ensures reliability in tough working conditions.
Load Sensitive Flow Distribution System: Senses micro changes of the load and adjusts flow and pressure in real time; optimized main valve core for perfect synergism between actuators and precise control.
Changeable Steel Track/ Rubber Track. Cabin or canopy for your to choose.